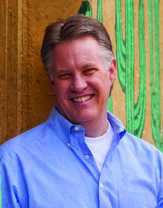 .
Hello and Welcome!
Thank you for registering your name and email with us and the Our JUMP! Community. I've started this community in response to the big need out there for us to share our stories related to life, career, and organizational transitions. Change is hard enough — going through it alone is brutal. So, I encourage you to take advantage of all the resources on this site to help you — and to help others in the community as well.
Please poke around the site — and discover all the great stuff that's here to help you. But, to get you started, the site is divided into four major categories;
JUMP!-Book: This section of the website is devoted to my book, "JUMP – Get Unstuck". You'll find information specifically related to the leadership fable, the process model, character summaries, the basic premise behind the book, and my virtual bibliography — showing you the books I'm currently reading, as well as the books that helped shape the message in JUMP!.
JUMP!-Training This is information about JUMP!-related webinars and other training opportunities. I regularly share information for specific audiences using webinars, and this page shows you the calendar of upcoming events, as well as registration information for you.
JUMP!-Tools: This section of the website focuses on expanded versions of the tools I include in the process model section of JUMP!. There's a TON of great content here — designed to help you get unstuck, and get moving forward.
Conversation: This section of the website is devoted to the Our JUMP! Community. It contains reader stories, testimonials, as well as JUMP!'s Blog about what's happening in the community.
.
.
Get Unstuck in Your Quarter- or Mid-Life Crisis
And… As promised, here's the replay of my webinar related to Quarter- and Mid-Life crisis.
Use this password for access: J2455532a
.

Get Unstuck in a Quarter- or Mid-Life Crisis, a Robert S. Tipton JUMP!-inar™, © 2010 from Robert S. Tipton on Vimeo.
.
Thanks again, and I look forward to sharing your transformational journey with you.
.
Take care!
Bob Tipton
.